---
Kathy and Wes,
Thanks. You two always impress me. Great products and great service, hmm...must be great people.
Harriet S.
Woodway, TX
Hello Wes and Kathy!
I am thrilled to be a part of your new way to scrapbook. i am only so so with the computer but thanks to you I am learning very quickly.
Thanks again for your help. I loved the mini course and have been telling people already! They are all shocked at the digital pages I have done so far. I love it and do at least one layout a night. I am totally addicted! Thanks again for your help. It is wonderful to know that you really don't mind questions. It makes all the difference to me and I am sure to others. God Bless you both!!
Susan Hall
Prairie Grove, AR
Hi Kathy,
My name is Maria and i'm from Argentina, I registered on your website although i don't know anything about english, everytime I recieve a mail from you I ask my son (who is translating this right now) to read it to me so i know what new thing you are adding to the website. Scrapbooking is almost unknown here in Argentina and you are my best resource to get all the things i need for scrapbooking. So for that i want to thank you. You really help with al the things that you post on the web and i always find them really usefull.

Greetings from Buenos Aires,

Maria.
Hi Kathy!
Thanks for checking in with me. I don't know of any other company, besides a hospital that does that.
I am putting together a year-book for my preschool children. It is my end of year gift to them. We have 19 all together. Thanks again for checking in. Have a great week and God bless.

Connie Finnigan
Olympia, WA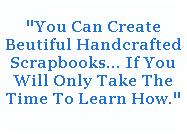 Dear Kathy,

I use your site every year to make a Powerpoint presentation of our 8th graders with at least 50 slides. Suffice it to say, our parents and children both love the final product, so much so, that it is now assumed as a yearly tradition.
Best Regards,
Sheila Garber
Saint Marks Episcopal School
Middle School Computer Teacher
Ft. Lauderdale, FL
DEAR CATHY & WES

I AM FROM SOUTH AFRICA AND I LOVEEEEEEEEE YOUR SITE ESPECIALLY WITH ALL THE FREE GOODIES
I AM HOPING TO VISIT YOUR COUNTRY IN APRIL –(WICHITA KANSAS) I WOULD ALSO LIKE TO KNOW HOW FAR YOU ARE FROM WICHITA AS I WOULD REALLY LIKE TO POP IN AN MEET YOU BOTH
YOUR SITE IS ONE OF THE BEST I HAVE COME ACROSS & BELIEVE ME I HAVE BEEN IN TO HUNDREDS.
ONCE AGAIN THANK YOU FOR ALL THE FREEBIES & 101 TRAINING

REGARDS

CAROL VAN DER MERWE

BOKSBURG
SOUTH AFRICA
Wes and Kathy at PrincessCrafts,

Just wanted to send a follow-up letter after our fundraiser. Our Grad Bash Scrapbooking Crop was held in Comstock, Michigan on Feb. 17th.
Your donation was a great contribution to it's success. We raised well over 1000 dollars for the Grad Bash to benefit the seniors graduating this year.
This crop raised the largest amount of money raised so far this year. We are already planning to continue this into a yearly crop to benefit Project Graduation.
Again, thank you for your generous donation to our cause.
Teresa Rietkerk
Victoria Johnson
Rachiel Hill
Wes and Kathy have the best digital scrapbooking site I have seen and they are constantly working on new ideas that get passed along to us. My Platinum membership gives me all of the best. But with all that being said, I would rather tell you about what I think is the really important part of Princess Crafts. It is Wes and it is Kathy. If you have a problem or a question they are there for you almost instantly. I would suppose you could find a lot of options out there online, but for me it's the human touch of knowing Wes and Kathy are there for you. If it were not for knowing they are there for you and customer support is their priority, they might just be an online digital scrapbooking site. (An excellent one as well.) But they are so much more than that. And I need to know that behind every transaction I do in this cyber world there is a human, a human that cares.

I have had no problems with Princess Crafts, but I certainly have had questions. And getting an answer more quickly that I even thought possible means more to me than anything. So if you want a digital scrapbooking site that has old fashioned customer service, you know, the way things used to be, this is the site for you.
Sandi Frankie
Gig Harbor, WA
Kathy and Wes,
Yes, I have learned sooooo much! But of course I'm still learning. I will be checking the website often. Oh yes Thanks so much for the freebies they are wonderful as all the sites are wonderful.
Ann Long
Fayette, AL
Hi, Kathy,

I have really enjoyed exploring your site. I don't think I have seen everything, there is so much offered in your membership. It is amazing! I work full-time and my husband is a minister, so I don't have a lot of free time. I am working on a book of my Sunday School class; an all about me book. I am new to scrapbooking and have learned a lot from your site. Thanks for all your hard work!
Judy Lancaster
Mountain View, AR
Dear Kathy,

My name is Tami, (bizzybee) and I have signed up for course and am slowly going through the tutorials. I am a rookie at this and loving it.
First I want to thank you for the step by step guided tour you give. I really need that because not only am I new at digital scrap booking, I am also using my new pc for the 1st time (my son who is in college bought me a pc, printer,scanner and also PhotoShop and a few other programs). I have so much to learn.

We have a bakery and I have decorated cakes all my life. You don't need a computer to make cakesJ

I thank you for your time and your fabulous site you do an amazing job. It means a lot to me that there are still people that care, and from spending time on your site, seeing all the great feedback from your members and not to mention all those freebies!, and the time you carefully take to teach others....

God Bless you!

Tami Bell from Bell, Fla.
Kathy & Wes

Your scrapbooking site just keeps getting better and better. When I think how I started on your website and have seen all the development I can't iagine scrapbooking in any way but with your website. The thing that I have loved the best is the selection of templates in different colors. Sure gives one a good idea how your pictures will look as some pictures are brought out to the eye in a different color.

You know I can't let those GOLDEN WEDDING templates go by without telling you what a great job you did on them. I am going to think that I had some influence on your developmentof these sets. In any event I am going to use them [SOON LOL]

MARY......ALABAMA
Kathy and Wes,
I love all the scrapbooking sites. I use the pages for just about everything I make. Not just for scrapbooking. Alot of great pages that help with any project you have going. I would like to thank you for all the work you have put into making it possible for other people to use and enjoy your creations. Joining this site was well worth the money and more. Thanks again so much.

Patty Lockard
Ammon, ID